/ about
WE ARE PASSIONATED BY CONTAINERS

Container Box was founded in 2012 after the great repercussion of the Projeto Casa Container, pioneer Brazilian project of sustainable construction in Shipping Containers, by the architect Danilo Corbas, built at Granja Viana in São Paulo.

We develop residential and commercial architecture projects, special projects with specific demands, and besides that, we work with automated mobile units, which are patented; - the so-called CBOXs Lite, 10, 20 and 40  (…) to the market of promotional events, Trade and Road Shows.

We are part of the new generation of companies has as principle the sustainability in everything. We are young, cool and very attuned to the responsibility that each of us, company or human being should have to do with the planet. 
And above all, we believe that we can with a simple attitude generate great changes.

The participation of the Container Box on the market for reuse and processing used containers was definitive for the emergence and growth of domestic market for construction in containers, and to increase the volume of trade in sea containers.

The passion we feed for new technologies and the steel containers encourages us to look for more and more ways to use this magnificent raw material and to help improve the container market as a whole.

We had to replicate a concept of stations, showing the benefits of the new machine, and we have the help of Container Box - in a very short time and with many challenges.

B.TCaterpillar
/ Services
CONTAINER ARCHITECTURE WITH QUALITY AND DESIGN.
/ Projects
WITH US, YOUR IDEA RUN SERIOUS RISKS TO LEAVE THE PAPER.
ADIDAS

Gillette Federer Tour – SP
/ Mobile Units
Thousands of kilometers wheeled and satisfied customers
CHOOSE THE BOX THAT HAS YOUR STYLE

 
/ Blog
GREAT PROJECTS, SUSTAINABLE MATERIALS AND MUCH MORE!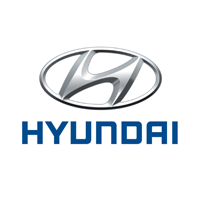 "

In only one and a half minutes the container opens like a magic box and inside it our event is ready to be done!

Mariana NanbaHyundai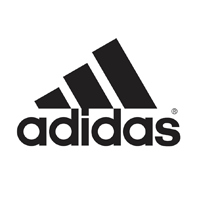 "

The flexibility to develop different projects in the internal environment makes the container an innovative solution.

Fernando Casa Grande Adidas do Brasil

One of the main points was agility. The container comes ready, is practical, easy, beautiful and attracts much attention. In addition, I had an excellent service of the company.

Anne AndradeOakley
/ Contact
WANT TO KNOW MORE DETAILS?
CONTACT US
Let us know how we can help you. It will be a pleasure to receive your message and to know more about your project.